Picnic Shelters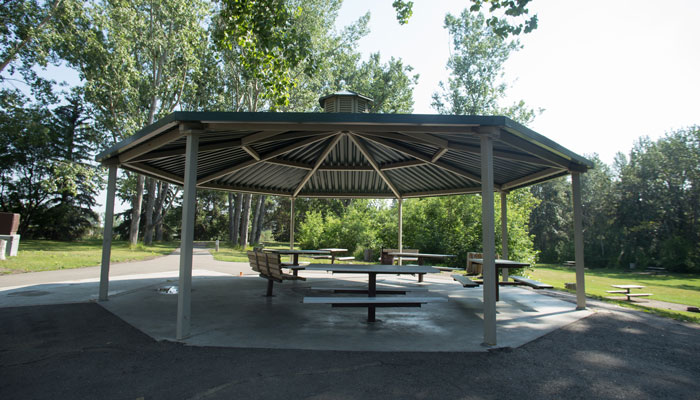 If you are planning a reunion, birthday party or a small retreat why not book a picnic shelter? You can also rent a Picnic Pak which supplies you with games and sports equipment for your event.
All shelters seat approximately 20 people, with extra picnic tables nearby. Rotary Park, McKenzie Trails, Kiwanis Picnic Shelters and Rotary Recreation Park Picnic Area are booked in hour time slots with a two hour booking minimum.
*Please bring your own firewood. Free firewood is not provided.
Book a Picnic Shelter Online
Heritage Ranch Picnic Shelter owned by The City of Red Deer, is managed by an independent operator and all bookings are made directly through them. Contact information can be found on the Heritage Ranch website provided above.
Facility Booking Contact Information
Email facilitybookings@reddeer.ca or call 403-309-8411.