Recreation, Parks & Culture
The Recreation, Parks and Culture department provides a wide variety of programs and facilities that maintain and enhance the quality of life for city residents and surrounding communities.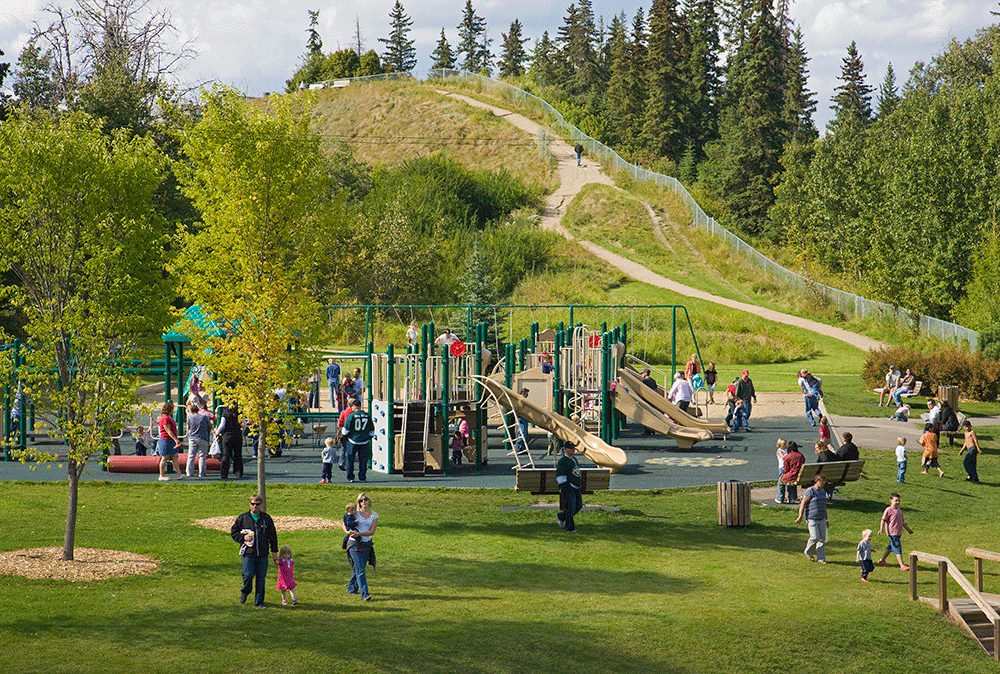 General Hours of Operation
Administration:
Monday - Friday 8 a.m. - 4:30 p.m.
Closed Statutory Holidays
Facility Hours and Schedules:
Recreation Facilities
Recreation
Dedicated to providing recreational opportunities for all Red Deerians, the Recreation section provides excellent customer service, offers a variety of programs all in well maintained, accessible facilities.
Whether you're taking a dip in a swimming pool, getting in some cardio, or tying up your skates, we hope that you and your family get out, get fit, and have fun!
We're also good neighbours. Though we might not have a cup of sugar to lend you, how about we help get you on your way to organizing a block party? Are you a part of, or want to start a community group? We'll help with that too.
Parks
The City of Red Deer Parks section provides a diverse range of services to enhance the quality of life for citizens. We know how much Red Deerians love their parks and trails, and we're proud to create and maintain the green spaces that make our city so special. With that work, comes a responsibility to balance the needs of citizens with a respect for the biodiversity of our parks. To that end, we offer public education and opportunities for volunteers to get involved in keeping Red Deer ecosystems thriving.
Parks Landscape Services
Parks Landscape Services is responsible for all aspects of turf maintenance, planting, mowing, fertilization, irrigation and weed control of all the public green spaces in the city.
Parks Planning and Technical Services
Parks Planning and Technical Services encompasses ecological services, planning for future parks, and the protection of our urban forest. This area is responsible for maintaining a balance between managing pests at tolerable levels for the well-being of all Red Deerians and caring for the natural environment.
Parks Amenities
Parks Amenities is responsible for the construction and maintenance of playgrounds, sports fields, trails and outdoor skating rinks throughout Red Deer. It includes Cemetery Services, which is responsible for the operation and maintenance of the Red Deer and Alto Reste Cemeteries.
Culture
It's no secret that Red Deer is a vibrant cultural community and full of creative talent. Culture Services supports the dynamic arts and heritage community.
The three primary functions of Culture Services are:
To provide community development and support services to arts and heritage in Red Deer,
To provide quality programs for citizens in a wide variety of disciplines for all age levels, and
To facilitate the operation of a community-based arts and heritage centre.