Bower Ponds Heritage Sites Gallery
Cronquist House
Located at Bower Ponds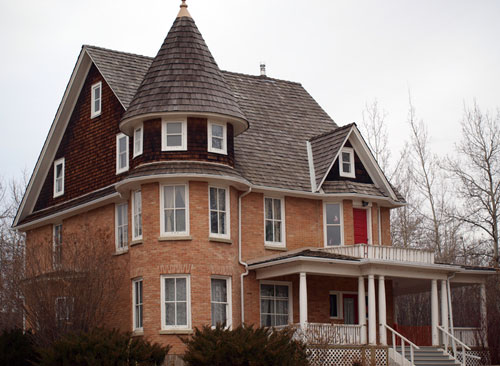 Cronquist House, 2009 - Historic Sites Inventory 1259902
Cronquist House is historically significant as the home of Emmanuel Petterson Cronquist and his family, who arrived with the first wave of Swedish immigrants to Central Alberta in 1893. A successful farmer, horse and cattle dealer, and businessman, Cronquist built this spacious farm home overlooking the Red Deer River in 1911–1912. Cronquist House was occupied by members of the family until 1974.
In 1976 the community rallied to save Cronquist House when it was threatened with demolition. The house was moved from its original location at the Cronquist Farm to its current location in Bower Ponds. The Red Deer Cultural Heritage Society operates the house on behalf of The City of Red Deer. The house is used for community and private events, and operates as a tea house during the summer. The house also provides a focal point for the annual Canada Day celebrations.
In 1983 Cronquist House became Alberta's first designated Municipal Historic Resource. (HP-8)
Historic Site Details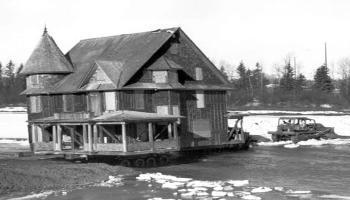 Cronquist House Relocation,1976. Red Deer Cultural Heritage Society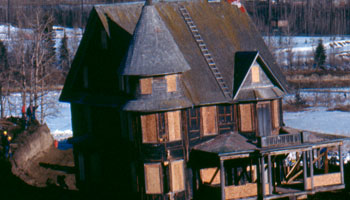 Cronquist House being relocated, 1976. Red Deer Archives. P7725.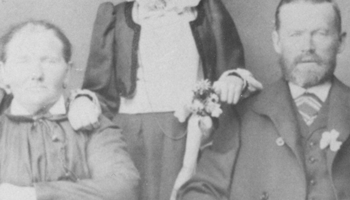 Cronquist Family, ca. 1910 - 1915. Red Deer Archives. P4476.