History of Red Deer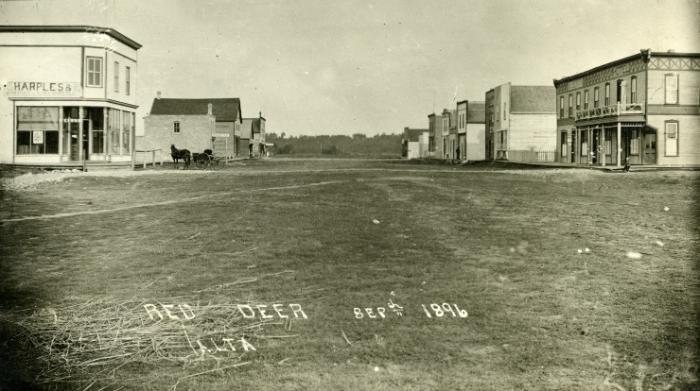 Red Deer's history goes back over 100 years. What began as a collection of small homesteads and a few trading posts has grown into a thriving and modern city. Explore the city's built history through the Heritage section. Visit the Archives to browse through the written, photographic and audio history of Red Deer. Read about the city and surrounding community and learn about the people who make Red Deer special on our History of Red Deer page.
Check out the history exhibits created by the Archives including photographs and old documents or learn some new facts and trivia about Red Deer.
The Archives has developed history exhibits for various anniversary and centennial events.
The Archives has information and records on many of the well known, and not so well known, people who have called Red Deer home.
Presented here are Archival exhibits showcasing the history and development of various sites and buildings around Red Deer.
Step back in time and learn more about Red Deer through these Archives exhibits.
Learn about the City's coat of arms, official flag, tartan and flower.
Fun facts about your city!