Downtown Heritage Sites Gallery
A20 Army Camp
Located at the edge of town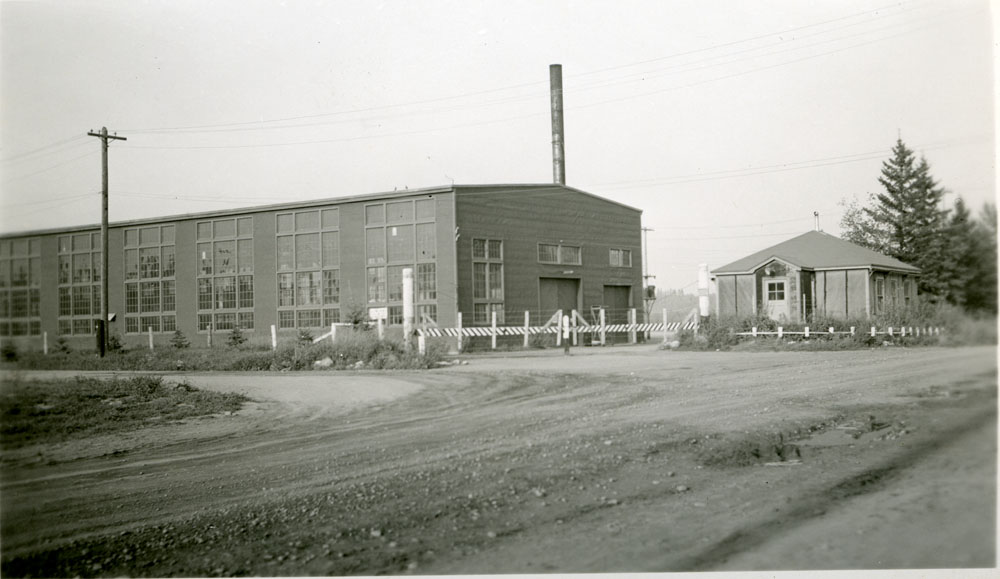 A20 Army Camp, ca. 1941. Red Deer Archives, P1441.
In 1940 a non-permanent Active Militia Training Centre was built here on a 22-acre site. The camp was designed to train 1,000 new recruits every four weeks. In 1941 the camp was expanded and became an Advanced Training Camp for the Royal Canadian Army Service Corps. It was renamed the A-20 Army Camp.
The new camp housed 1,000 officers and 550 instructors. A new group of 500 soldiers came every two months for training in equipment supply, management and repair, map reading, using weapons and defending against gas attacks. Three companies from the Canadian Women's Army Corps attended the camp for clerical, transport and provisioning training.
The camp closed at the end of the Second World War. One part of the camp became the Canadian Vocational Training Centre No. 8. Another area of the camp was used as housing for war veterans and their families. One building was repurposed into the Red Deer Armouries. In 1994 this building was renamed the Cormack Armouries in honour of Colonel Eric Cormack, a distinguished war hero and community volunteer. In 1951 one of the drill halls was converted into the Memorial Centre. Three other camp buildings were subsequently converted into schools: River Glen School, Red Deer Composite High School and Sacred Heart School.
Historic Site Details
A20 Army Camp, ca. 1940s. Red Deer Archives. N1.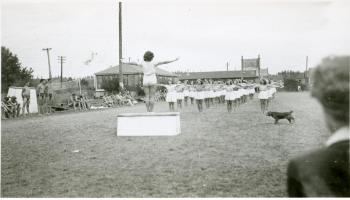 A20 Army Camp, ca. 1950s. Red Deer Archives. P1442.