Downtown Heritage Sites Gallery
Old Court House
Located at 4836 Ross Street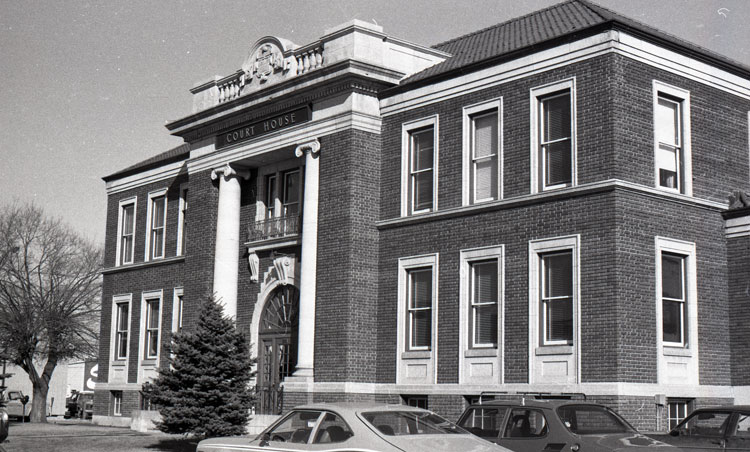 Old Court House, 1978. Red Deer Archives. N396.
The Old Court House is a two storey Classic Revival masonry building with grand interiors that include a terrazzo staircase and a 1,300 square foot court room. Originally planned in 1907, the Red Deer Court House was finally constructed in 1931. It was a symbol of renewed optimism in the local economy and in Red Deer's development as a city. The Old Court House is closely associated with the United Farmers of Alberta's government policy to decentralize public buildings outside the major centres of Calgary and Edmonton.
In addition to the court room that served both the Provincial Court and the Court of Queen's Bench until 1983 the Old Court House also housed court offices, a law library and judges' chambers. The building has since been used as an arts centre, private business offices, and commercial space.
The Old Court House is also remembered as the location of the 1959 murder trial and conviction of Robert Raymond Cooke, the last person sentenced to be hanged in Alberta. The Old Court House is designated as a Provincial Historic Resource.
Historic Site Details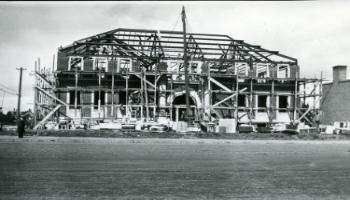 Court House, ca.1930. Red Deer Archives P251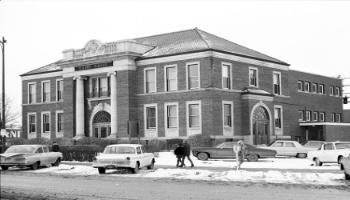 Court House, ca.1960s. Provincial Archives of Alberta A948b