Community Culture Grants
The Community Culture Development Fund (CCDF) is a City of Red Deer grant program that provides financial support to not-for-profit organizations delivering arts, culture, and heritage initiatives in our community. Grant funds are intended to assist organizations, build their capacity to provide a service, manage a cultural facility, act as an umbrella organization for other cultural organizations, develop new cultural programs and services, and/or produce a community-based special event or festival.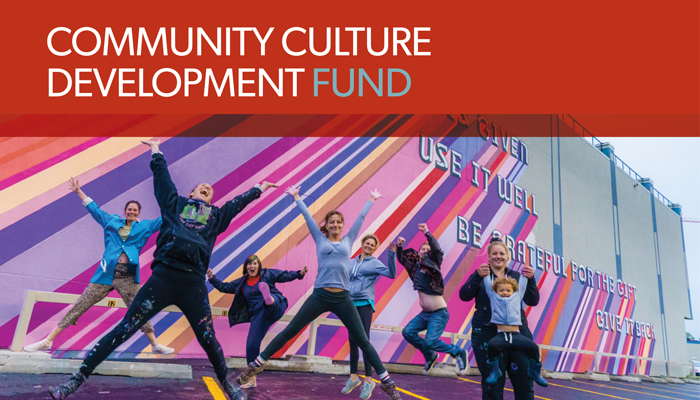 Funding Categories:
Culture Development Category
Provides support to service providers to offset operational costs required to deliver culture programs and services within the community.
Application deadline: September 30, annually.
Community Culture Development Fund Application Guide (pdf)
Community Culture Development Fund - Culture Development category Q&A Backgrounder (pdf)
Culture Opportunities Category
Provides support to offset short notice and/or one-time costs related to unforeseeable culture opportunities where longer term planning was not possible.
Applications for this category are no longer being accepted for the 2022 funding year, funds have been expended. Please check back January 2023.
Annual Reports
View the annual reports to learn about local culture activities that received support from the Community Culture Development Fund grant program in that year.
Visit our Grants web page to see other funding opportunities administered or offered through The City of Red Deer.