Public Art in South Red Deer
Bower Ponds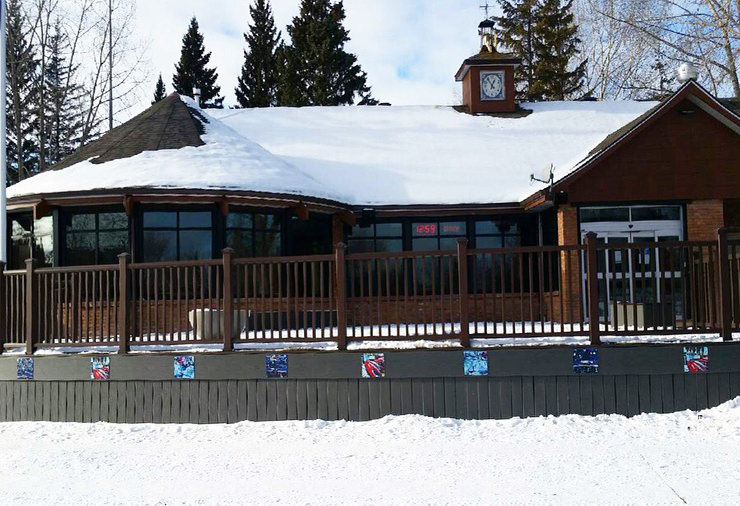 Details
| | |
| --- | --- |
| Year | 2018 |
| Artist(s) | Amy Dryer |
| Type | Two dimensional artwork for interior and exterior installation. |
| Medium | Oil on Canvas, Digital Print on Aluminum |
| Site Location | Bower Ponds Pavilion |
Description
Dryer's paintings work with themes that connect landscape, textures, patterns and the changing seasons. This series of paintings, created for Bower Ponds Pavilion is a reflection on the progression of time through days and seasons.
The paintings move through time: from the summer boats on the lake, boldly red, suggesting feelings of anticipation and adventure on a sunny summer day; to the patterns of the stars, twinkling from within the midnight blue sky; to the white winter ice of the ponds, then back to the patterns of the stars again. This painting and print series is indicative of the visual textures that one would find in and around the Bower Ponds Pavilion. The sky pieces prompt the idea of a complex interconnection that holds all of the other textures and scenes together.

The print series on the outside of the Pavilion, near the boardwalk, reflects sections of the patterns and textures seen inside the building: red boats, patterned starry skies and skaters.

This series is boldly colourful and aims to inspire the community as they spend time in the outdoor landscape and within the Bower Ponds Pavilion.