Donate Records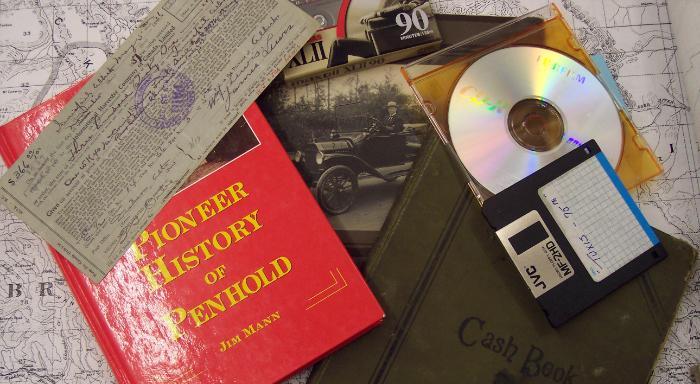 How to donate records to the Archives
Bring all records you wish to donate to the Archives
Sign a Temporary Receipt
Archives Acquisition committee evaluates your records
We send you a Certificate of Gift and/or a request to pick up declined records
What to donate
We are looking for records that provide insight into the life of an individual, family, or organization, as well as document the memory of the larger community. Business records document essential activities, decisions, legal obligations and responsibilities of a business.
Examples of potential archival records include correspondence, photographs, certificates, audio visual recordings, membership materials, posters, pamphlets, diaries, poetry, plans and drawings, policies and procedures, minutes, agreements, ledgers, CDs, videos, audio recording and film.
Why donate
We store our collection in a secure and environmentally stable storage facility (not a damp basement or dusty attic). We provide public access to the records for various types of research and make copies of items on request. We will ensure your place in history is not forgotten and your story is preserved for researchers and future generations.
Donate Online
Once you have your electronic records ready in one folder on your computer, follow these steps to donate them to the Archives.
Click the button below to open the Archival Records Donation form
Fill out the form
Attach your donations
Check the agreement
Submit
If you have any issues, please email archives@reddeer.ca.