Block Party Program
Block Parties are a great way to connect with your neighbours and create a sense of belonging in your neighbourhood. Big or small, here you will find tips and tools for how to host your own block party or neighbourhood gathering.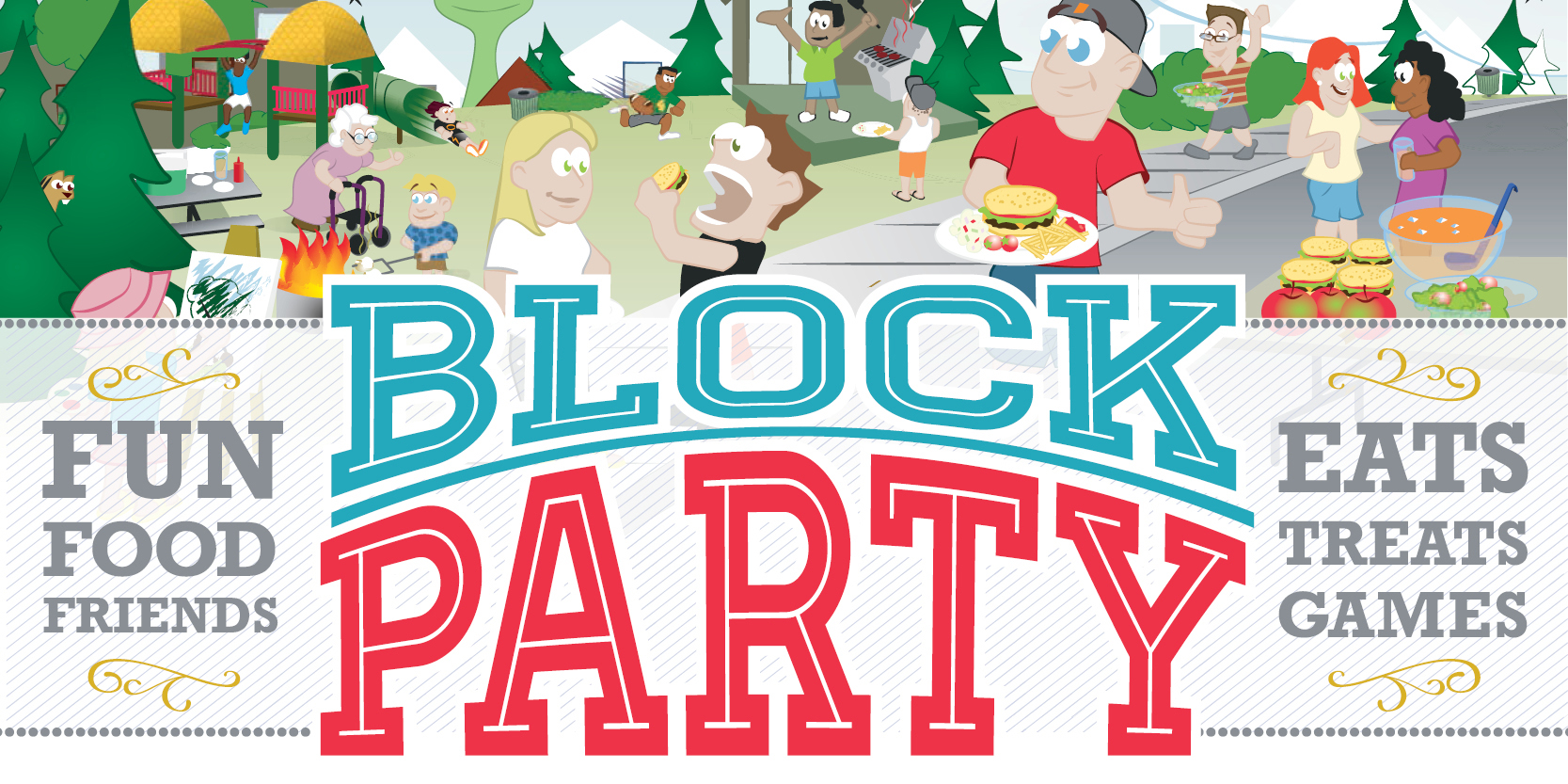 Host a Block Party in your neighbourhood!
The idea of a Block Party is simply to bring neighbours together. This can take the form of a potluck on the driveway, to a BBQ on your green space, or a campfire in someone's backyard. Getting together with neighbours provides an opportunity to get to know those people that live closest to you and help build a sense of community. Getting to know your neighbours is a great way to increase neighbourhood pride, safety and build support networks close to home. It's all about building connections and with a Block Party it's all about making it fun!
For more information
Call: 403-314-5910
Email: blockparty@reddeer.ca
Make your party a success with these tools and resources!
From May- October we have Block Party game bags available for loan out. Pick up and drop off at the Intermediate School. See the Block Party Game Request Form (pdf) for a list of the items available.
Other Resources for planning your party
Top Ten Reasons to host a Block Party:
To have fun
To get to know your neighbours
To build connections
To create a sense of belonging
To learn about the community and hidden gems
To create pride in the neighbourhood
To learn what skills and talents exist in the neighbourhood
To increase security, knowing when and who should be coming and going
To learn about the history of your neighbourhood
To create a group to plan many more fun events!
*In some cases you may require a Special Event Permit; for instance if you are planning to block a roadway or have high risk activities such as a bouncy castle or a very large party. For more information on Special Event Permits contact Inspections and Licensing.
Funding may be available to enhance your block party. Visit our Spark Grant page to learn more.