Emergency Services
Red Deer Emergency Services provides fire, ambulance and emergency preparedness for the citizens of Red Deer.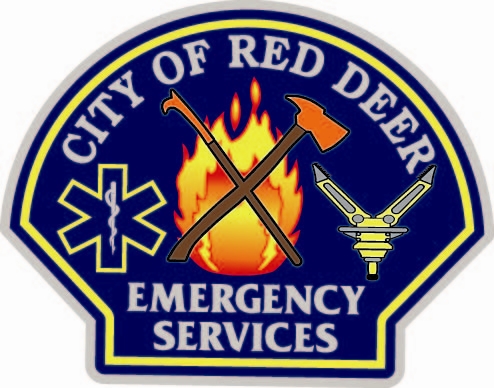 We are committed to ensuring that the residents in Red Deer have high quality fire, emergency medical, rescue and hazardous material services, as well as the knowledge to safeguard themselves from fire and injury.
We serve our community with highly skilled and committed staff, safely using modern methods and equipment that is well located and maintained.
fire services
emergency medical services
high angle rescue
ice / river rescue
vehicle extrication
trench rescue
hazardous materials response (HAZMAT)
fire inspections
fire investigations
public education
emergency preparedness & response
Emergency Services is comprised of six branches:
Administration
Fire & Injury Prevention
Fire Suppression
EMS (Emergency Medical Services)
9-1-1 Emergency Communications
Mechanical
Emergency Services operates a 9-1-1 emergency communications dispatch, which serves both The City of Red Deer and 70 communities in central and southern Alberta. Red Deer Emergency Services employs over 160 people to provide round-the-clock Fire and Ambulance service.
If you require ambulance or fire services for any reason, please call 9-1-1.