Downtown Identity Project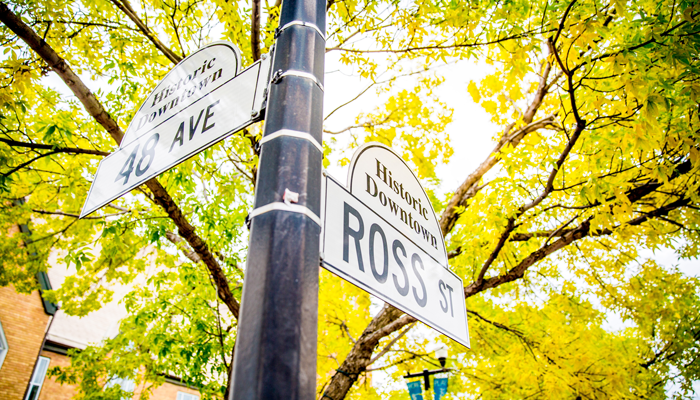 About the project
Launched in summer 2021, the Downtown Identity Plan is a downtown identity and strategy plan that outlines a shared vision, goals and opportunities for both the community and The City to implement. The aim is to have an identifiable, well-invested downtown where residents and visitors repeatedly participate in unique, engaging, diverse and positive activities and experiences. Key areas that may be considered by the engagement process and the final plan include heritage, transportation, tourism, the economy, environment, social factors and more.
The Downtown Activation Playbook is a key milestone of the Downtown Identity Plan project, and provides the roadmap for a new downtown identity, informed by community voice, highlighting key conditions for success, streams of action, indicators, and initial moves. On July 18, 2022, City Council adopted the Downtown Activation Playbook as a community planning tool.
Downtown Activation Playbook
As a community planning tool, the Playbook is intended to help The City, stakeholders and the broader community shape their planning for downtown places and spaces. Each action in the Playbook identifies the role The City could play, but also the other organizations and partners that could lead, support or implement the initiative. Budget for specific actions and initiatives will be considered as part of The City's overall budget planning process.
The Playbook was developed with significant input from the public, through an engagement process and a Downtown Working Collaborative. Through a combination of interviews, workshops, and an online questionnaire, the engagement process captured feedback from over 1,600 Red Deerians of all ages. In the second phase, participants provided feedback on the emerging Playbook direction (vision, conditions for success and streams of action) through a series of one-on-one interviews and presentations.
The next step in the Downtown Identity Plan project is to develop a visual identity for downtown that conveys the vision, builds excitement and identified the area as a unique place.
View the full Downtown Activation Playbook (pdf).