Ross Street Patio
The Ross Street Patio is a central gathering and entertainment venue in the heart of Downtown Red Deer. Featuring patio furniture and a stage area, the area is recognized for its inviting atmosphere and live entertainment.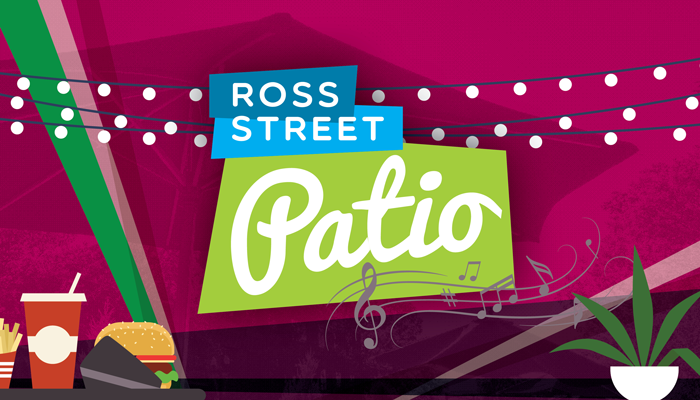 Surrounded by seasonal décor and enhanced lighting, enjoy a winter version of one of Red Deer's favourite spots. Cozy up in a covered bench, enjoy food and beverage from local businesses, plus free entertainment and special events courtesy of the Downtown Business Association.

Check the DBA's online calendar of events for dates and details of their winter programming plans, including Christmas carolers and live music performances.