Ross Street Patio
The Ross Street Patio is a seasonal gathering and entertainment venue in the heart of Downtown Red Deer. Featuring patio furniture and a stage area, the area is recognized for its inviting atmosphere and live entertainment.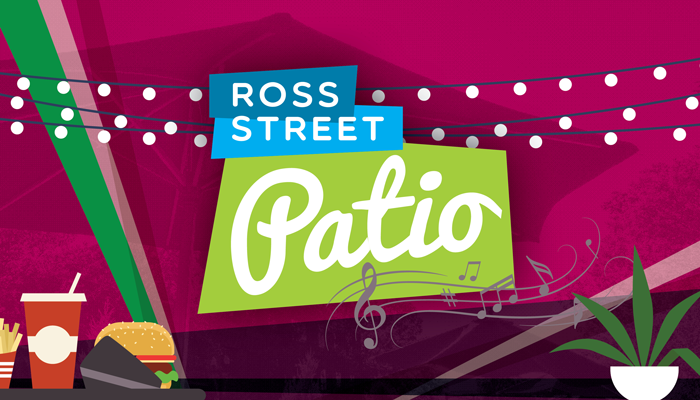 Picnic tables and umbrellas are provided by The City, and residents are invited to pull up a chair and enjoy the relaxing atmosphere on the beloved Patio.
Free, live music performances are hosted by the Downtown Business Association.