COVID-19 Collection
As we navigate the daily challenges of COVID-19, we have been making history. The Archives staff are actively engaged in capturing and preserving our municipality's response to the pandemic, but we would like to hear from you, too! We invite Red Deer and area residents to share their individual stories and creative works inspired by this moment.
Collecting Central Alberta's COVID-19 Story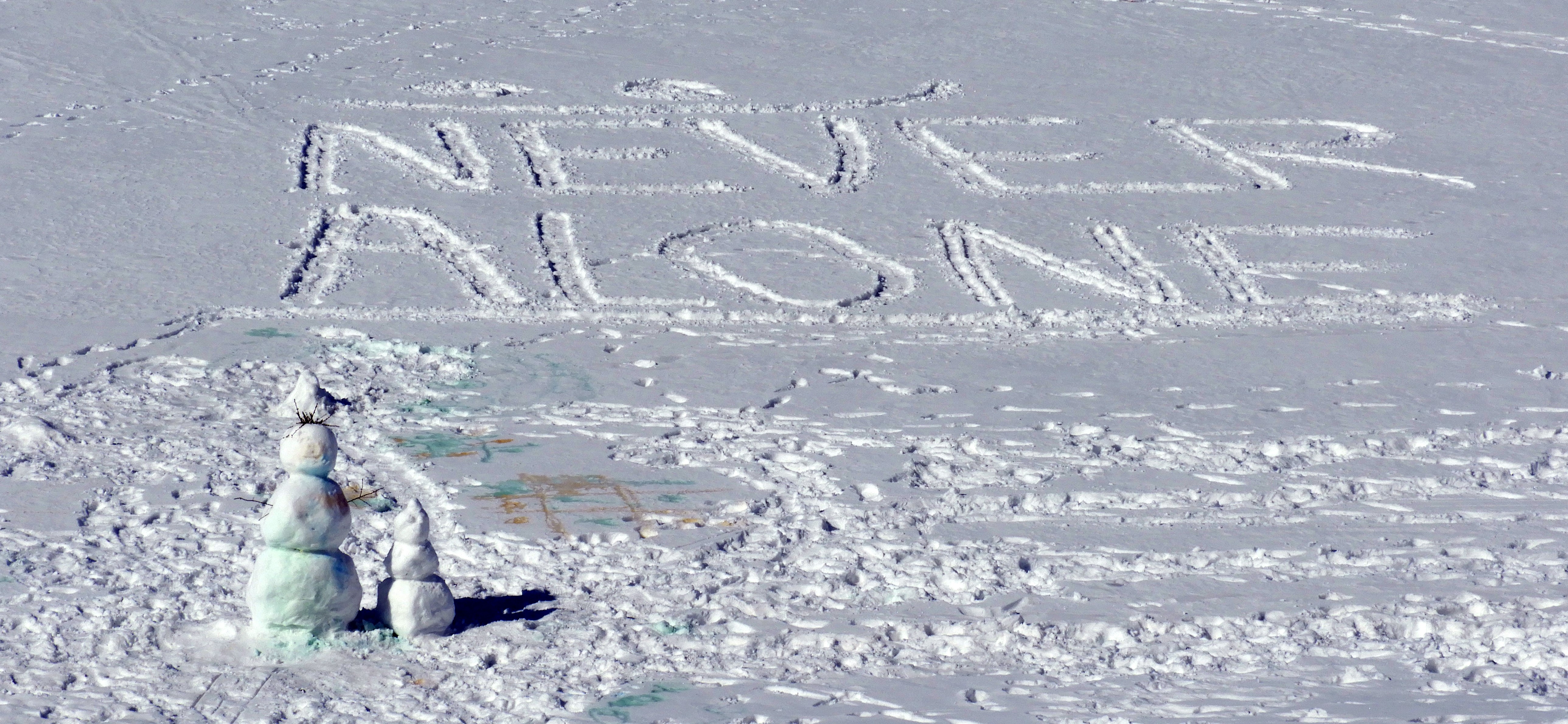 If you have kept a record of these events and how they've impacted your life, consider donating your records to the Red Deer Archives in the future. We have several tools available to digitize physical materials, as well as web-based programs that can help capture and share born-digital content.
Help us capture this extraordinary time in history and be a part of Central Alberta's enduring record.
How Do I Submit to the Archives?
Once you have your electronic records ready in one folder on your computer, follow these steps to donate them to the Archives.
Click the button below to open the Archival Records Donation form
Fill out the form
Attach your donations
Check the agreement
Submit
If you have any issues, please email archives@reddeer.ca.
Open Archival Records Donation Form
What Has Already Been Submitted?
You can see the publicly available records submitted to our COVID-19 collection at our digital preservation and access site.
What Can I Talk About?
Did COVID-19 impact any of the following areas in your life? Submit a photo, video or story about any of these areas:
Education
Work
Volunteering
Activities, Hobbies, and Sports
Transportation
Shopping
Entertainment and Arts
Health and Wellness
Environment
Housing
Finances
Celebrations like weddings and birthdays
Other areas
What Should I Say?
If you're still unsure what to say, consider some of the prompt questions below:
How did you first learn about your school's decision to move to online classes? What were your thoughts as the situation developed? How did you feel when you learned schools would be closed for the rest of the year?
What sort of communication have you had with your family and friends? Are you using new technologies? Are you talking more often or less often?
Where are you living? Who are you living with? How does self-isolation and quarantine impact your close relationships?
How have you adapted to remote working or learning? Have you had to learn new tools? Has the experience taught you anything about how you work and learn best?
How does it feel to still be going in to your regular workplace? What has changed there to facilitate social distancing?
How has your business been impacted? Are you expecting to re-open? What do you do differently when interacting with clients or customers? Did you transition into online services? What was that experience like?
What are the biggest challenges for you currently? Do you feel like you and your loved ones have access to all the resources you need to cope? What are your worries?
What is your daily routine like now? What do you miss about your old routine? How are you taking care of yourself?
How do you feel the City of Red Deer handled and continues to handle the situation? Do you wish anything was done differently? What are you happy about?
What changes, if any, have been pleasantly surprising? What has brought you joy and uplifted you during this stressful period?
Are you doing anything to help care for others during this time (e.g. sewing masks, delivering groceries, donating money/blood/equipment, etc.)? If you volunteered before, how has this changed your volunteer activities?
Do you feel that any of the changes you've made in response to the pandemic will be permanent? What do you think of when you think of "going back to normal"?
How Should I Say It?
How should you record your experiences? However you like! We've provided a few ideas below, but this isn't a comprehensive list.
Keep a journal with pen and paper. The Archives can digitize your journal so you can keep the physical object, or you can donate the journal as an artifact.
Submit photographs documenting your experience
Write a recollection of a single unique moment
Blog or vlog and download for submission
Write a poem, short story, or other creative writing work
Record a video or audio clip (TikTok, etc.)
Start a podcast, either alone or with friends
Create art inspired by your experience in the medium of your choice. Paint, sculpt, draw, photograph, bake, design, animate, or stitch your feelings. We will not be able to receive physical submissions until we re-open but you can use this form to tell us what to expect.
If you have a project idea that isn't on this list, that's great! We'd be happy to work with you to design your project with an eye toward archival preservation. Email us at archives@reddeer.ca.