Purchasing a Lot
Purchase a cemetery lot or niche and make burial arrangements in the Alto Reste Cemetery or Red Deer Cemetery.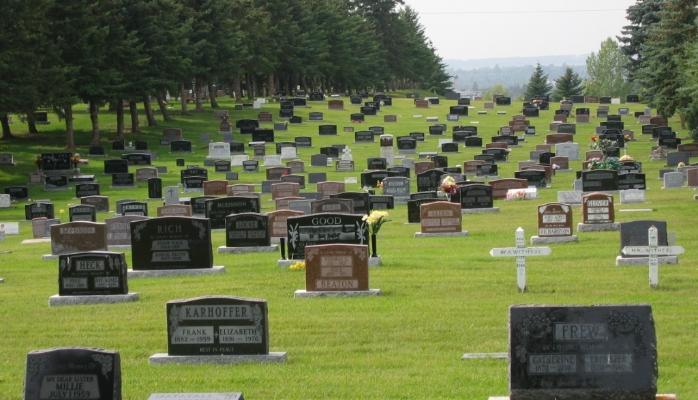 How to purchase a cemetery lot and make burial arrangements
Contact Cemetery Services by phoning 403-342-8303.
Request a personal viewing of the proposed location(s), if desired. Cemetery staff will meet you at the cemetery and accompany you.
Complete and sign a Burial Easement Application and Permit.
Overtime fees are charged for work completed on a burial after 4 p.m. Monday to Friday. A flat rate is charged for Saturday services. Sunday and Holiday services are not offered at this time.
Cemetery Services requires notice of two business days in advance of an interment for cemetery lot preparation.
Lots may be returned to The City of Red Deer or transferred to next of kin.
The City of Red Deer cannot be held liable for any damages or loss resulting from theft or vandalism to monuments, vases, flowers or wreaths. For additional information on burial options and monuments, please contact Cemetery Services.
For additional information on funerals, consult the Alberta Funeral Services Regulatory Board at 1-800-563-4652.
Maps of Alto Reste Cemetery and Red Deer Cemetery