Current Exhibits
Fill out the City of Red Deer's Community Culture Development Fund (CCDF) program survey
x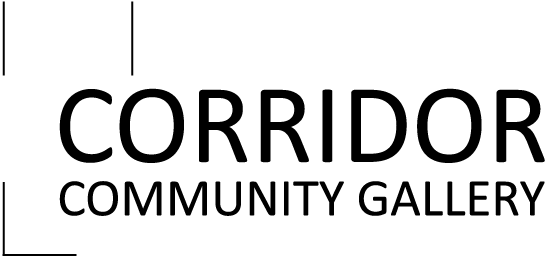 Kruger National Park, S. Africa,
Sandy Chinski, 2019
Tofino,
Carmen Therriault, 2019
Oh the Place We've Been!
An exhibition by members of CAPS - Central Alberta Photographic Society
Images from CAPS member travels outside of Alberta
Two exhibits: October 4 - 31, 2019 and November 1 - 30, 2019 with a second set of members' photographs.
The Corridor Community Gallery is located in the lower level of the Recreation Centre (4501-47A Avenue, Red Deer)
Call to Artists:
Are you interested in showing your artwork in the Corridor Community Gallery? Please contact us at 403-406-8820 or culturemailbox@reddeer.ca
Winter Solstice I, Margriet Hogue 2019
Bird's Eye View
An exhibition by Margriet Hogue
Mixed media
November 18 - December 27, 2019
Exhibit Opening: December 6, 6 - 8 p.m. Artist in attendance
Presented by the Harris-Warke Gallery at the Viewpoint Gallery (5205-48 Avenue, Red Deer)
www.harriswarkegallery.co
Artist Statement
I first fell in love with painting after having taken a weekend acrylic painting workshop. The needlework can be quite tedious as it is very detail oriented and time consuming, so I find painting more freeing and intuitive.
This show deals with what we can see from the air, either looking down into a valley or from a window seat in an airplane and I imagine what a bird sees. The contours of the land, to me are very interesting to look at and the shapes formed by rivers, farmers' fields, roads, mountain ranges and fences intrigue me. I try to convey this feeling in my work. Recently I flew south after a snow fall and this really brought out topography of the land. I feel that the painting, "When Dinosaurs Roamed the Earth", is quite successful in portraying this.
I love working with paint and collage, there is something about cutting and tearing paper and playing around with the placement of it that is just fun. In the majority of instances the paint is added, sometimes covering it all up and other times only obscuring part of it, it all depends where I want to go with it. Most of the time it involves a lot of layering and painting and it just adds to the history and also adds texture. I scrape or gouge into the layers and sand areas to reveal some of the history and there is something very satisfying as to what appears, and this is when happy accidents occur.
Originally, I start with abstraction and use it a great deal for backgrounds. When the work is nearing completion I will add lines, squiggles or draw into it, I first found this very nerve wracking in case I might screw it up but have gained more confidence in the process.
I'm finding that my work is becoming more abstract and larger but it is all still influenced by line, colour and texture which comes from my textile background.
Biography for Margriet Hogue
Margriet Hogue was born in the Netherlands in Deventer, 1951. She spent her formative years in Venezuela, 1952-1962 before immigrating to the east of Canada in 1963.
After moving to Alberta as a teenager in 1966, Margriet studied textile and design at Olds College from 1974-76 and received her diploma from there. She studied weaving at the Banff Centre for the Arts in the summers of 1982 and 1983, these were three week long intensive courses. Here she honed her knowledge of colour theory and an appreciation for texture.
She established her own needlework business, The Essamplaire, in 1989 which specialize in reproductions of museum samplers from Europe and North America, as well as teaching workshops. The majority of the workshops are in the US for museums and various sampler guilds. The people attending the workshops come away with the knowledge of working an accurate reproduction including all the various stitches used.
Margriet's involvement in the arts has extended into mixed media painting. She has been taking workshops and courses over the past number of years at Series, offered by the Red Deer College and also at Vancouver Island Workshops. Her interests primarily lie in abstraction and the play that comes with building layer of paint and joining texture and objects to create visual dynamics.
The Viewpoint Gallery is located in the Culture Services Centre (5205 48 Avenue, Red Deer)
Please contact Josephine.debeaudrap@reddeer.ca with any questions.