Current Exhibits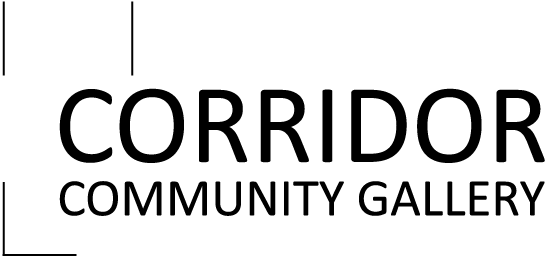 Chasing the Light
A solo exhibition by Carol Lynn Gilchrist
January 3 - February 28, 2020
The Corridor Community Gallery is located in the lower level of the Recreation Centre (4501 - 47A Avenue, Red Deer)
Carol Lynn Gilchrist
Artist Statement
"Chasing the light" is a deeply personal response to the death of my brother last year. In April I packed away my watercolours; their transparency and lightness no longer suited me as I grappled to find a way to paint and work through this period of grief. I acknowledged that there was much darkness within me and so I began to search for those moments which offered me lightness. A light to see, to feel, to reflect and perhaps to return to balance and a place of joy.
Late spring and summer I found myself travelling often and on those trips there was a feeling that I was chasing the light. I would catch a glimpse of the sun just over the next hill, or behind a tree or peeking out from a looming and threatening cloud. These chases took on a special meaning; I found my muse in the dramatic skies and open plains, and I also found a source of healing.
Working in the studio, I put all reference material aside. I began by laying in thin transparent washes of pink or orange; lots of orange just because it was his favorite colour! I then rubbed, scraped and layered the paint using a variety of tools and techniques. I just responded to my previous colour and my last gestural mark. These acrylic paintings are intuitive in nature, no grand designs, as the concepts just emerged and I remained open to the process.
For inquiries and pricing contact: clgilchrist@shaw.ca
Call to Artists:
Are you interested in showing your artwork in the Corridor Community Gallery? Please contact us at 403-406-8820 or culturemailbox@reddeer.ca
Feline Lair: An Ephemeral Expression of Ice and Snow
Artists: Dawn Detarando and Brian McArthur
January 3 - February 28, 2020
Exhibit opening: First Friday, January 3, 2020 6-8 p.m.
Description:
This show will visually articulate the artists' concept and journey in creating a room at the famous Icehotel in Jukkasjarvi, Sweden this past November and December of 2019. There will also be images of previous snow sculpting that the artists have curated from their earlier works.
Their hotel room, Feline Lair, was among 14 other decoratively themed rooms which were chosen by jury and then created by artists from 16 different countries. Each group had 16 days to complete their concept. They worked with snow and ice from Thorne River to create their magical settings. Dawn and Brian will have their maquettes, drawings, photographs and descriptions to articulate the process of this cavernous room and their experiences.
About the Artist:
Brian McArthur was born 1972 in Red Deer Alberta. He attained an MFA from the Ohio State University in Columbus Ohio in 1997. Dawn Detarando is originally from Massachusetts, USA, and received her Bachelor of Fine Art from the Massachusetts College of Art in 1996 and her Master of Fine Arts from The Ohio State University in 1998. Both Dawn and Brian have taught at the college and university levels and give lectures, workshops and demonstrations in the ceramic arts. Each artist has an independent art practice and together they created Voyager Art & Tile, a successful business that creates public art and decorative tiles in their personally designed and built studio outside Red Deer.
"We feel extremely fortunate to be making a living doing what we love. The hours are long but the rewards are far extending. For the business, we collaborate to make decorative ceramic works that reflects our sense of life and romance. We are inspired by our natural surroundings and produce work that is responsive and whimsical, combining interests of flora, fauna and history that is related to the rural and urban environments we experience".
The Viewpoint Gallery is located in the Culture Services Centre (5205 48 Avenue, Red Deer)
Please contact Josephine.debeaudrap@reddeer.ca with any questions.