Viewpoint Gallery
The Viewpoint Gallery provides opportunities for local artists and curators to exhibit original works of art. The gallery is located in at 5205 48 Ave, in the lobby of the former Intermediate School.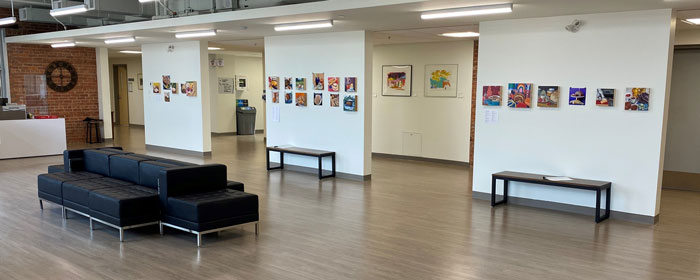 Exhibition Proposals
Individual artists, curators or groups representing diverse artistic practices and experience levels are encouraged to submit proposals for art exhibitions and projects in the Viewpoint Gallery when there is an advertised call for submissions posted.
We are not accepting submissions at this time.
Viewpoint gallery - floor plan and available walls (pdf)
For more information, contact:
The City of Red Deer Culture Services
403-406-8820
culturemailbox@reddeer.ca
Community and Program Facilitator - Visual Arts
403-406-8813