Street and Traffic Lights
We have over 11,000 streetlights in Red Deer. Let us know when you notice a light is out, blinking, or has any other issue.
Reporting a streetlight problem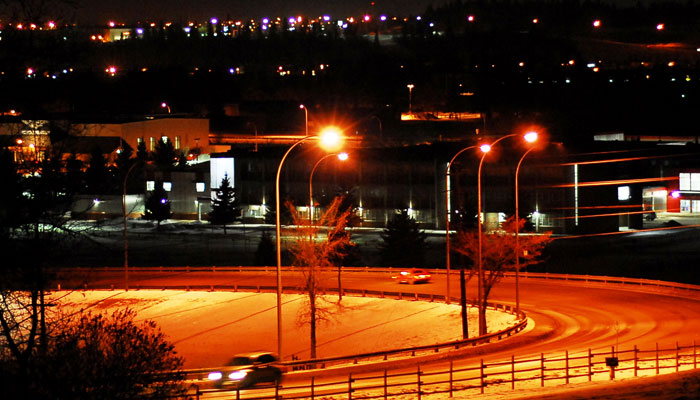 You may have noticed a single streetlight that is out, or perhaps several in a row. Sometimes streetlights will blink on and off too. If you would like to report a streetlight off, blinking, or any other streetlight issues you notice, there are a few ways to let us know about it. We need to know the location of the light and a description of the problem.
You can let us know about a streetlight problem using one of these methods:
Reporting a traffic or pedestrian signal problem
We install, maintain and repair traffic lights and/or pedestrian signals at over 150 controlled intersections around Red Deer. You can report a problem with a traffic light or pedestrian signal online or by calling:
During regular business hours: 403-342-8274 (7:30 a.m. - 4:30 p.m.)
After hours: 403-348-5700 (evenings, weekends, holidays)
We will need the nature of the problem and the location or closest address so that a crew can be dispatched to investigate.
Information about traffic signal timing, location or questions about traffic lights in general is provided by our Traffic Section.