Camping
Lions Campground is just minutes from a wealth of stores, cultural opportunities, golf courses and various recreational facilities. Plenty of urban opportunities abound for people travelling through our beautiful central region.
Lion's Campground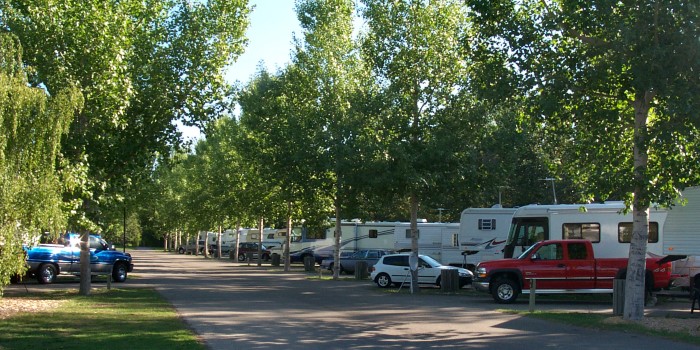 General Information
The campground is open yearly from May to September. Site amenities include 138 full and semi-serviced sites, washrooms, showers, and laundry facilities. Recreation opportunities include playgrounds, an amphitheatre for interpretive programs offered by Kerry Wood Nature Centre and access to the Trans Canada Trail system.
More Information on Lions Campground
For information on rates, services and availability, visit Red Deer Lions Campground or contact the Campground Operator at 403-342-8183.