Electronics Recycling
Our Waste Management Facility (WMF) is a designated collection site for the electronics recycling program and the two year Electronics Expanded pilot project, programs managed by Alberta Recycling.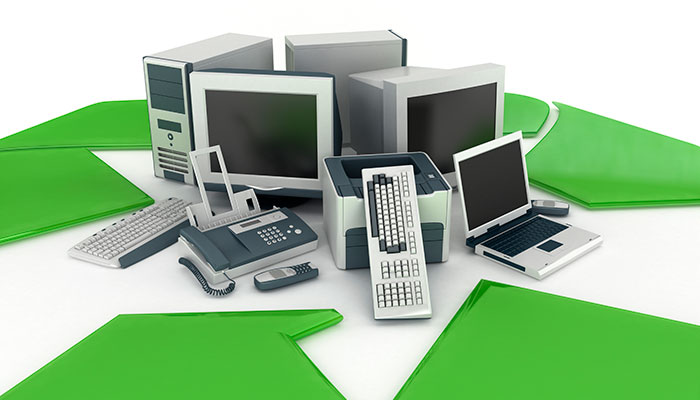 Learn more about the Electronics Expanded pilot project on the Alberta Recycling website.
What is accepted through the electronic recycling program?
TVs
Computer monitors (CRT and LCD)
CPUs
Printers/printer combinations
Computer peripherals (mouse, keyboard, cables, desktop computer speakers)
Laptop and notebook computers
Tablets
Small appliances
Audio visual equipment
Telecom equipment
Power and air tools
Electronic games, toys and music equipment
Solar panels
What is the disposal fee?
Electronic Waste is free to drop off. As a reminder, you will need to visit the Scalehouse to have your electronics weighed.
What about my personal information?
All electronics are recycled by a registered electronics processor. They are not reused or refurbished. However, we cannot guarantee that personal information stored on your electronics, such as computers and cell phones, will be protected. It is important to remove personal information from these devices before dropping them off. Computer hard drives can be erased using data removal software or shredded. SIM/SD cards from cell phones should be removed or erased.
When can you drop off electronics?
Year round at the Waste Management Facility.
Other programs:
Call2Recycle - participating retailers accept cell phones and batteries weighing 5 kg or less.
For more information, call the Blue Line at 403-340-BLUE (2583) or learn more about the electronics recycling program and the Electronics Expanded Pilot Project through Alberta Recycling.