Playgrounds
Fall program registration is open! Create your own custom Activity Guide here.
x
Trail users are advised of a trail closure affecting the trail that runs south of Rotary Park to the east of South Hill due to structural damage to the boardwalk that poses a risk to anyone walking, running or cycling on the structure.
x
Playgrounds bring out the child in all of us.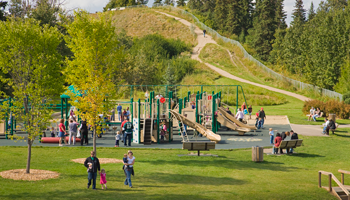 Rotary Picnic Park has something for everyone, making it one of the most popular parks in Red Deer.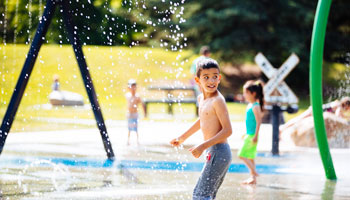 Rotary Recreation Park, located in downtown Red Deer, is a hub for all things recreation, sport, and culture in Red Deer. The park is one-of-a-kind in the community, and offers activities for people of all ages.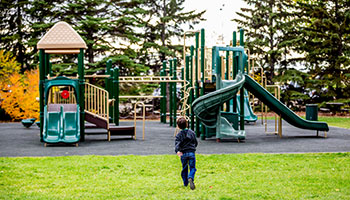 View a map of the City's playground offerings.