Fishing
Red Deer offers an opportunity for new and experienced anglers to enjoy easy access to a variety of fishing experiences throughout the Waskasoo Park system. There are currently three ponds located within the City that offer both summer and winter fishing opportunities (Bower Ponds, Mitchell Pond and Three Mile Bend Pond). For river fishing, the Red Deer River provides both foot and boat access. See map below for fishing and boat launch locations.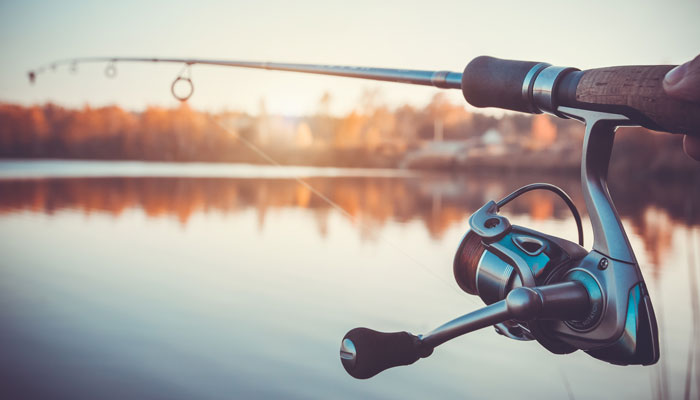 Locations
Fishing Ponds

Three Mile Bend
Mitchell Pond
Bower Ponds

Regulations

All people aged 16 through 65 (inclusive) are required to obtain a fishing license and comply with the Alberta Sportfishing Regulations in order to fish within the city of Red Deer on public waters.

Free fishing opportunities exist for seniors, aged 65 and older, and on special Family Fishing Weekends throughout the year.

Fishing within the Waskasoo Park system is permitted daily from 5 a.m. to 11 p.m. Closed signs will be posted if an area is not available for fishing. Report any illegal fishing activity to the Report A Poacher online or call 1-800-642-3800.

Responsible Fishing

Recreational anglers are stewards of both the aquatic and terrestrial environment. Please be a responsible angler by following these practices:

Carefully release fish that are unwanted or prohibited by regulation; consider catch and release to help sustain fish populations.
Land the fish as quickly as possible to minimize exhaustion and stress to the fish.
Handle fish as little and as gently as possible, using wet hands.
Release fish gently; barbless hooks make for easier release.
Use a knotless or rubber mesh net to be easier on fish.
Discard waste in the bins; fishing line can be especially dangerous to wildlife.

Ice Fishing

In order to have a safe and enjoyable winter fishing experience we ask that you follow these guidelines:

Please comply with cautionary signage (Thin Ice etc.)
All pond locations are restricted to foot access and day-use
Fishing structures (i.e. huts) are restricted to temporary day-use
Refrain from drilling holes in skating areas or near infrastructure (e.g. solar bee, fountains)

For more information on fishing in the summer or winter, please visit the Alberta Conservation Association or Trout Unlimited.