Fences
Good news! You don't need a permit to build a fence.
But we do have some guidelines that you'll need to follow when building your fence:
Build your fence on or within your property line. Your Real Property Report can show you where your property lines are.
Build your backyard fence no taller than 6 feet, 6 inches (2 metres) and your front yard fence no taller than 3 feet (0.9 metres).
Use safe building materials. You can't use electrified materials, protruding sharpened spikes, broken glass, or barbed wire.
Check with your subdivision developer or home builder to see if there are architectural controls in your neighbourhood.
Make sure you have adequate sight lines if you live on a corner lot. You can't build a fence, grow a hedge, or put any other screening materials that are higher than 3 feet in sight line areas.
Make sure you have reviewed and understand the clearances for Utility Right of ways. Details on these clearances can be found here: http://www.reddeer.ca/city-services/electric-light-and-power/electrical-safety-information/utility-right-of-way-urw-safety/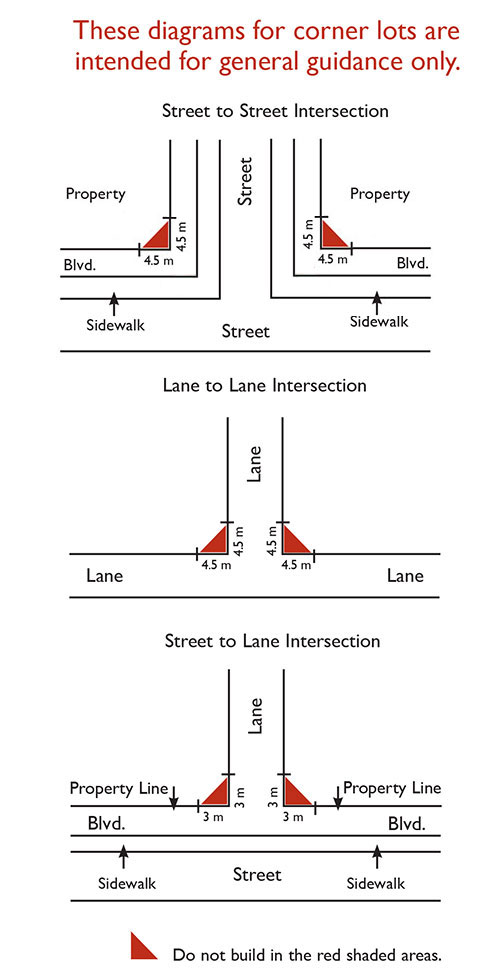 For more information, call Inspections & Licensing at 403-342-8190 or visit us on the third floor of City Hall between 8 a.m. and 4:30 p.m. Monday through Friday.