Protect yourself
Scams and frauds often share many common elements, regardless of which particular story the scammer may be spinning you. Arm yourself and the vulnerable people in your life with preventive tips for dealing with scammers.
Fraud Information and Resources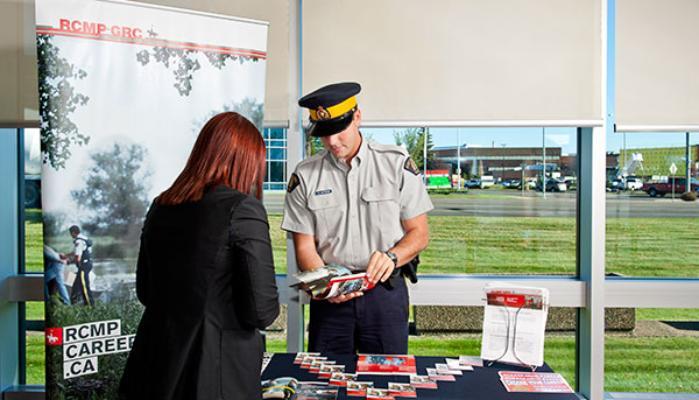 Don't fall victim to scams and frauds
Even as current scams get reported, fraudsters continue to come up with new ways to try to scam money from anyone: youth, seniors, business people, singles, widows and widowers, animal lovers, people wanting to help after natural disasters, and people buying and selling items online.
ALERT: The Red Deer RCMP, as well as police agencies across the country, have seen a dramatic increase in Grandparent Scams targeting seniors. Learn how to spot a grandparent scam and how to prevent it: Grandparent scam prevention tips (pdf).
The best defence is a good offense
Arm yourself and the vulnerable people in your life with preventive tips for dealing with scammers, regardless of which story they're spinning you.
Remember, whether the request is from a legitimate company or a scammer, you have the right to ask as many questions as you need to, and take as much time as you need to, in order to decide if they merit your trust.
Do not give out personal information, over the phone or otherwise, unless you were the one to initiate contact and it is an organization you trust.
Ask for written information about the person, business or charity.
Ask for identification and registered charity numbers. Confirm the validity of the information you are given by looking up their phone number and website yourself rather than using the information they offer you.
Do not send any money or pay a fee to claim a prize.
Be suspicious if this is a "today only" offer. If it is truly a legitimate deal, it will be there tomorrow.
Be wary of appeals that tug at your heart strings, especially pleas involving current events.
Treat your personal information with care; do not leave it lying around for others to take. Shred old bills, statements, credit cards, etc.
Rely on established businesses or individuals, whose reliability and credibility can be established through a professional organization such as the Better Business Bureau (BBB) or the Chamber of Commerce.
Have you been the victim of a scam or fraud?
Links and Resources
Red Deer RCMP News Releases
RCMP Scams and Frauds
Central Alberta Crime Prevention Centre