Seniors Information Fair
Talk with staff from agencies that support seniors in our community. Enjoy snacks and refreshments.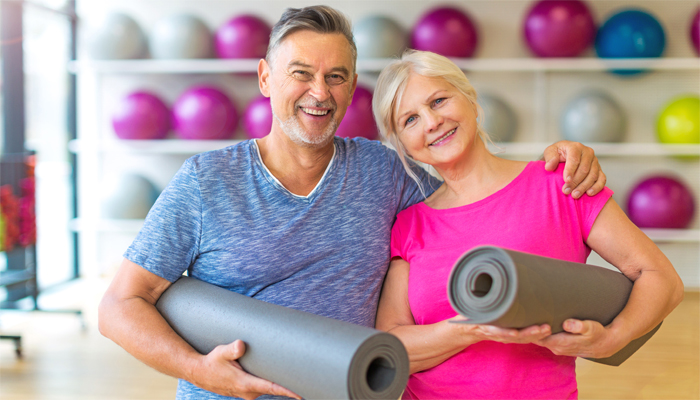 Collicutt Centre
Thursday, September 28 | 9 a.m. to 12 p.m.
In conjunction with SSPI (Seniors Service Providers Interagency).
This is an opportunity for older adults to come together to discover resources, opportunities and programs designed especially for them!
October 1 is recognized as the International Day of Older Persons. In advance of this date, we are in partnership with the Seniors Service Providers Interagency to welcome older adults & seniors as they explore the many recreation, wellness and support services available to them at this event.
Seniors can expect:
Free admission
Information Fair with 40+ vendors including:

Alberta Health Services, AB Orienteering Association, Alzheimer Society, Addiction & Mental Health, Bridges Community Living, City of Red Deer (Archives, Culture, Emergency Services, Parking, recreation, Transit, RCMP, Victim Services) , Community Legal Clinic, Compassion House Foundation, Cycling without Age, Deer park Village, Denture and Implant Centre, Downtown House, Family Services, Friends of RDRHC Lifeline, The Golden Circle, Parkland Funeral Home, The Hamlets of Red Deer, The Lending Cupboard, Meals on Wheels, Money Mentors, North side YMCA, Points West, Red Deer County, Red Deer Home Care-AHS, RDPL, Salvation Army, Seniors Outreach Nurse-Sr mental Health, Three Robins Active Adult Lifestyle, RD Regional hospital, Victoria Park/Atria Retirement, Wallah Memorials, Waskasoo Environmental Education Society, Wellspring Alberta.

City of Red Deer Transit Action Bus will onsite, learn how to enter and exit the bus safely.
Learn about the new parking infrastructure improvement project using the HotSpot mobile app.
Guest Speakers

Greetings from Councillor Wyntjes
RCMP-Frauds and Scams
Victim Services
AHS-Seniors Outreach Nurse

Try-it

Ice skating (must bring own skates), wall climbing, pickleball and samples of fitness classes including spin bikes.

Free Refreshments

Sponsored by the Medicine Shoppe Pharmacy and served by the Friends of RDRHC-VA café.

Prizes and Giveaways
For more information, call 403-309-8409.