Three Mile Bend Recreation Area - Off Leash Park
Three Mile Bend Recreation Area is a 55 hectare natural area that caters to a variety of outdoor activities. It is located on the North Bank Trail adjacent to the Red Deer River.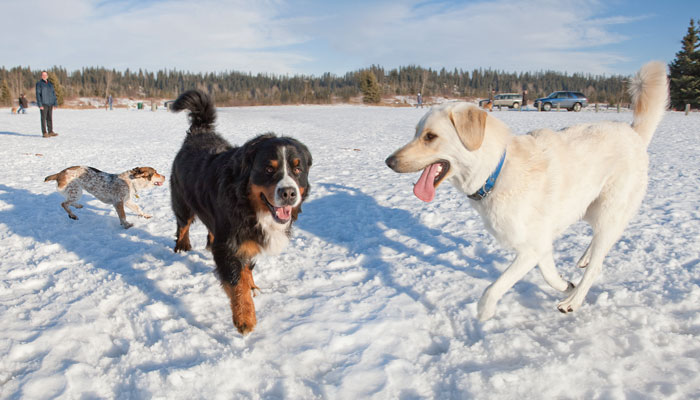 The Site
Three Mile Bend is located on 76 Street, accessed from Riverside Drive.
The site includes:
canoeing ponds
canoe / kayak boardwalk
picnic area
remote control car track
freestyle ski jump
off leash dog area
trails
The pond is cleaned by a floating solar-powered mechanism called a SolarBee. This low-maintenance green technology uses no grid-power and no chemicals, and has an approximate life span of 25 years.
Dog Park Etiquette
Dogs must
have up-to-date licenses and vaccinations
not chase wildlife
interact well with other dogs and dog owners
come immediately when called
Dog owners must
keep dog on leash until inside the fenced area
have a leash in possession at all times
keep dog within sight and under verbal control at all times
clean up after dog and fill any holes the dog may dig
remove dog from the park at the first sign of aggression