McKenzie Trails Recreation Area
McKenzie Trails Recreation Area is a natural oasis in our City. The area, which features some of the oldest trees in Waskasoo Park, offers many outdoor opportunities and is a great place to have fun surrounded by nature.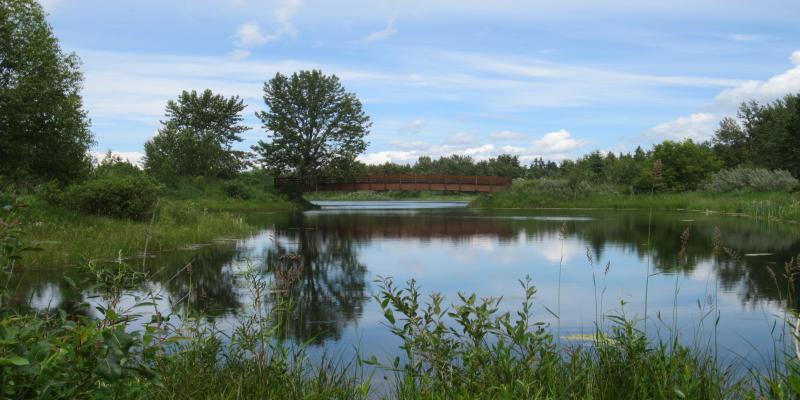 Location
McKenzie Trails Recreation Area is a part of the Waskasoo Park system in north east Red Deer at the end of 45 Avenue. It can be accessed from 55 Street; travel north on 45 Avenue until the road ends.
The Site
The recreation area includes:
McKenzie Trails Picnic Shelter - you can book a shelter online now
Playground
Paved walking trails
Year-round washroom facilities
Canoe launch / access to Red Deer River
*Please bring your own firewood. Free firewood is not provided.